MET LUTHER VIEREN – liturgische spiritualiteit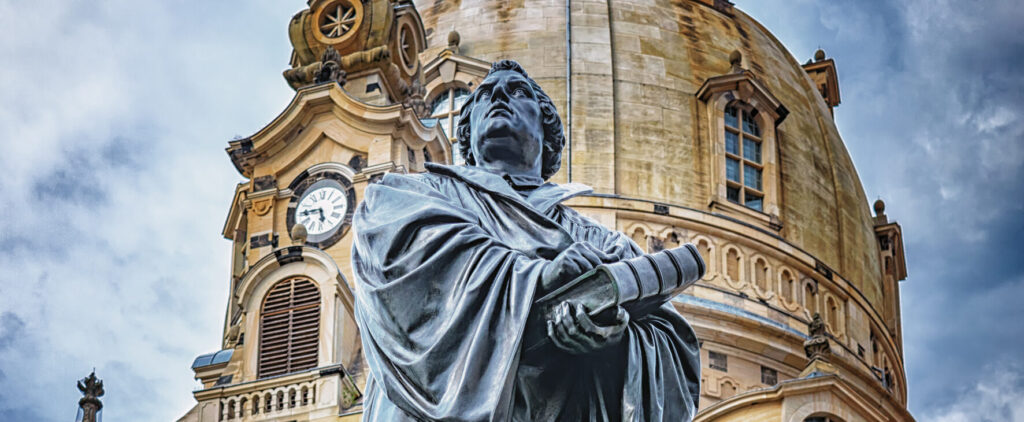 Iedereen die zich wil verdiepen in geloofsvragen is er al een aantal jaren de cursus Leren van Luther.
Dit jaar is het thema 'Met Luther vieren'.
Het gaat in deze cursus over Luther en de Lutherse liturgie.
We lezen wat Luther over liturgie te zeggen heeft, daarbij gaat het om meer dan om zomaar een 'orde van dienst'.
In deze cursus verkennen we kernmomenten uit de liturgie.
Wanneer u zich eens wilt verdiepen over Luther en de liturgische omgang met de Heilige dan is deze cursus iets voor u.
LEREN VAN LUTHER 2023-2024
Start: eind september 2023
De cursus omvat vier middag- of avondbijeenkomsten van ca. 1,5 uur.
Deelname kost slechts € 20,- per persoon.
Deelnemers hebben de beschikking over een zorgvuldig samengestelde reader (pdf of kopie)
met een samenvatting van Luthers betoog en een selectie van paragrafen uit zijn geschrift.
Er is ook een gelegenheid om online deel te nemen.
De cursus gaat door bij minimaal acht deelnemers.
---
Docenten/gespreksleiders:
ds. Susanne Freytag – ds. Margo Jonker – prof. dr. Markus Matthias – ds. Willy Metzger – ds. André van der Stoel – drs. Elsa Aarsen-Schiering – mevr. Carry Nijland ba – dr. Theo van Willigenburg