Luther over de christelijke vrijheid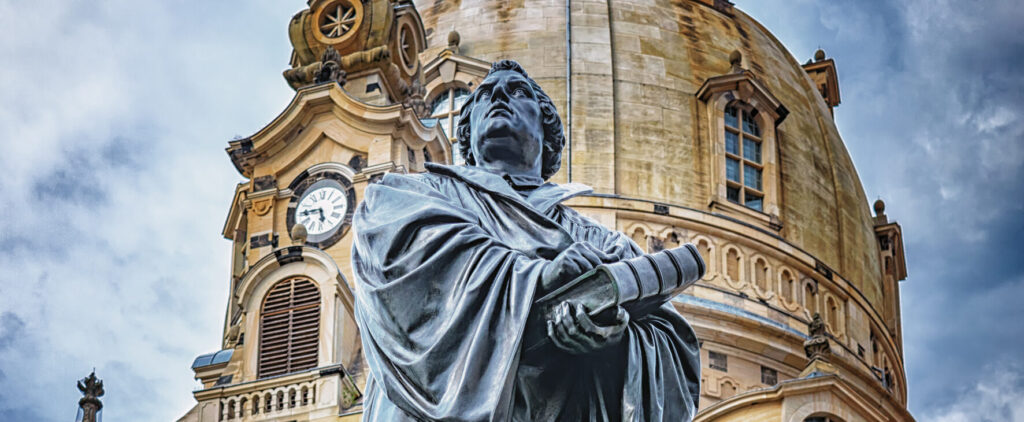 Voor wie zich wil verdiepen in geloofsvragen
is er al een aantal jaren de cursus Leren van Luther.
Elk jaar met een ander thema. Dit jaar is het thema 'de christelijke vrijheid'.
Luther zegt dat geloof de bron is van vrijheid, maar wat is geloof volgens hem (in ieder geval niet: het onderschrijven van een aantal leerstellingen).
Wilt u zich daar eens in verdiepen, met elkaar over spreken en van theologen leren dan is deze cursus iets voor u.
LEREN VAN LUTHER 2022-2023
Start: eind september 2022
De cursus omvat vier middag- of avondbijeenkomsten van ca. 1,5 uur.
Deelname kost slechts € 20,- per persoon.
Deelnemers hebben de beschikking over een zorgvuldig samengestelde reader (pdf of kopie)
met een samenvatting van Luthers betoog en een selectie van paragrafen uit zijn geschrift.
Er is ook een gelegenheid om online deel te nemen.
De cursus gaat door bij minimaal acht deelnemers.
---
Docenten/gespreksleiders:
1ste bijeenkomst: prof. dr. Markus Matthias
2de bijeenkomst: dr. Theo van Willigenburg of ds. André van der Stoel
3de bijeenkomst: ds. Willy Metzger
4de bijeenkomst: ds. Susanne Freytag of ds. Marlies Schulz